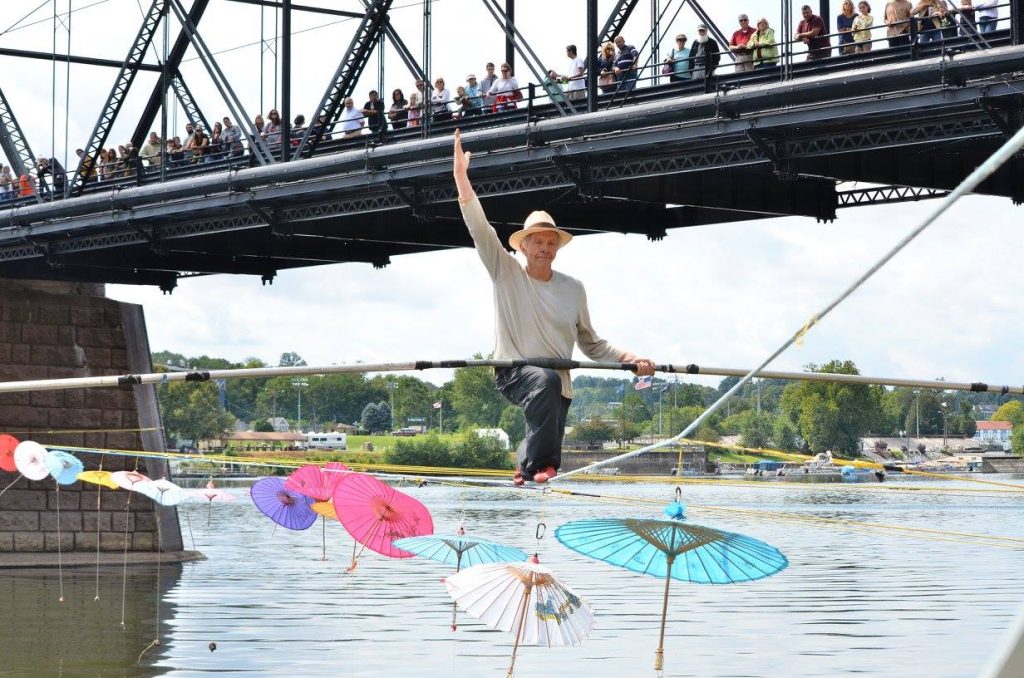 Born from Balance
The installations we make use traditional tight wire methods combined with things we have learned from arborists and rock climbers, a network of riggers and other long wire walkers, and a nearby engineer.  We have drawn inspiration from the pulley systems of Leonardo da Vinci that we saw in Venice, from the tensegrity concepts of Buckminster Fuller,  from the precision of the words and syntax of Emily Dickinson, from the ephemeral creations of Andy Goldsworthy, from the playfulness and imagery of Juan Miro, and the attention to joy and beauty we saw in Christo's works.
Honoring tradition while boldly looking ahead
We have plans and dreams for more…
We have created installations locally over the Wissihickon, Schuylkill, Delaware, Susquehanna and Brandywine Rivers. We have rigged over rivers in Panama. We  have collaborated with installations and walked over canals in Brussels and in the Netherlands. We rigged and walked wires in the  Dolomite mountains in Italy. We were the first, and so far the only, ones to get permission to  rig and walk a tight wire on Rapa Nui (Easter Island).
Meet our  crew
Passionate about balance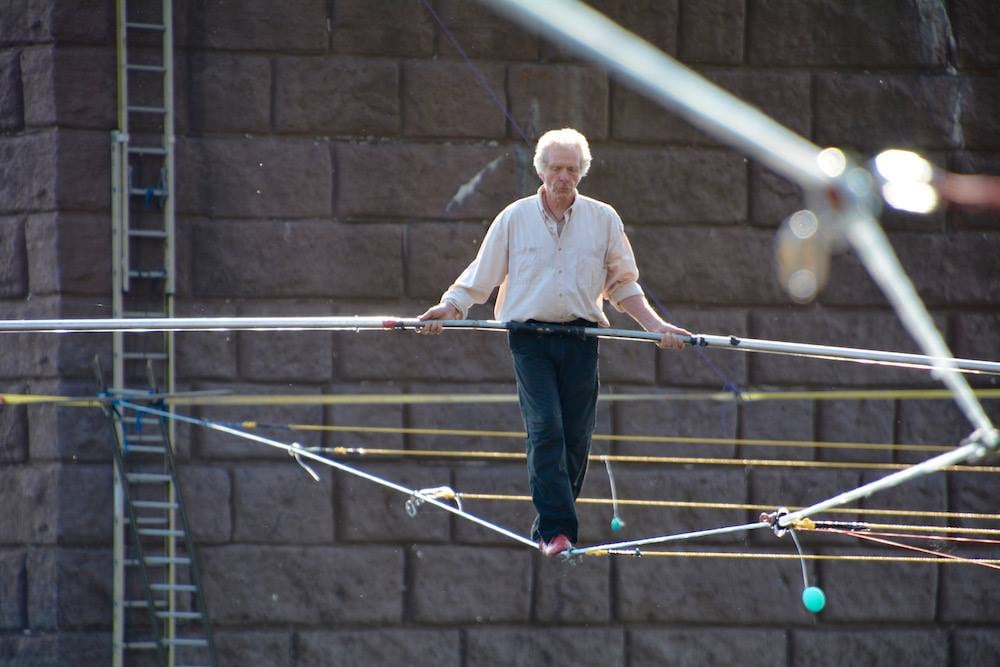 Dave Gillies
Lead visionary, wire rigging architect, and founder of The Funicular Circus
Eric Geoffrey
Co-conspirator, balance enthusiast, and facilitator of awesomeness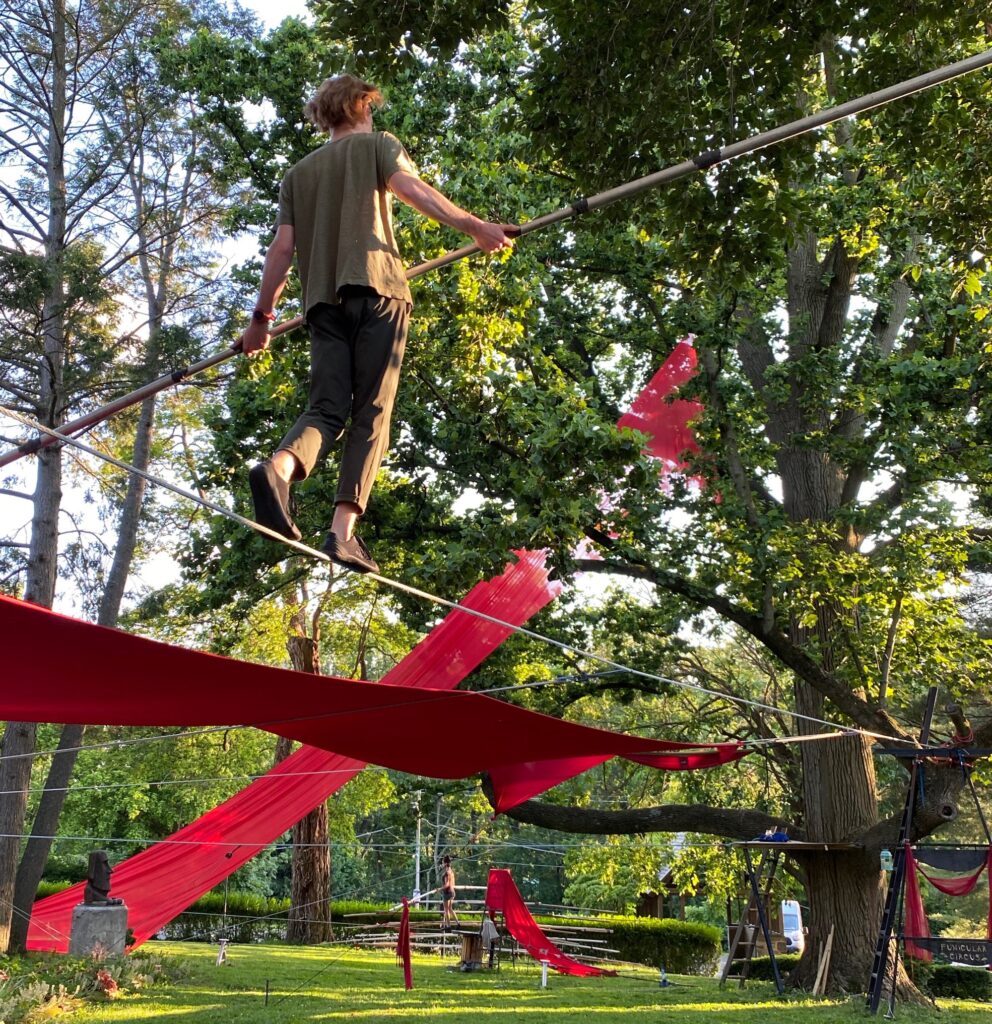 Gabriel Cole-Brant
Fabulous dude, savant, and all around good guy